IBM Design
Measuring Studio and Culture Impact on Company Revenue


Problem Space
There is currently no way for studio leaders to efficiently and concretely understand studio health, and demonstrate to executives the value of IBM Studios.

Goal IBMers with a direct stake in the IBM Studios Network can correlate hard data between studio health and business outcomes, to see, share, and predict the impact of IBM Studios for the first time ever.

My Role
research interviews, synthesis, user experience


Determining the metrics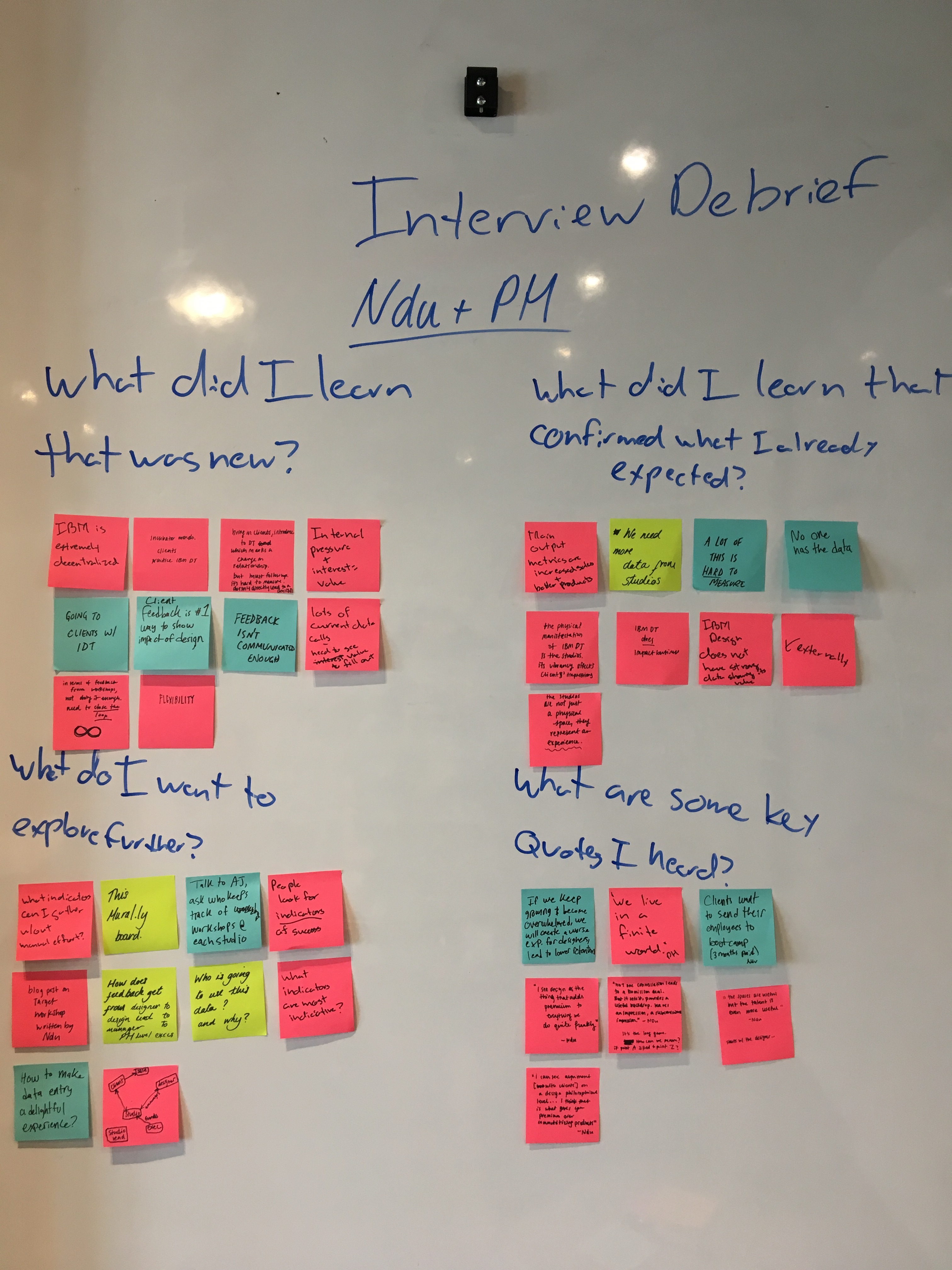 Interview debrief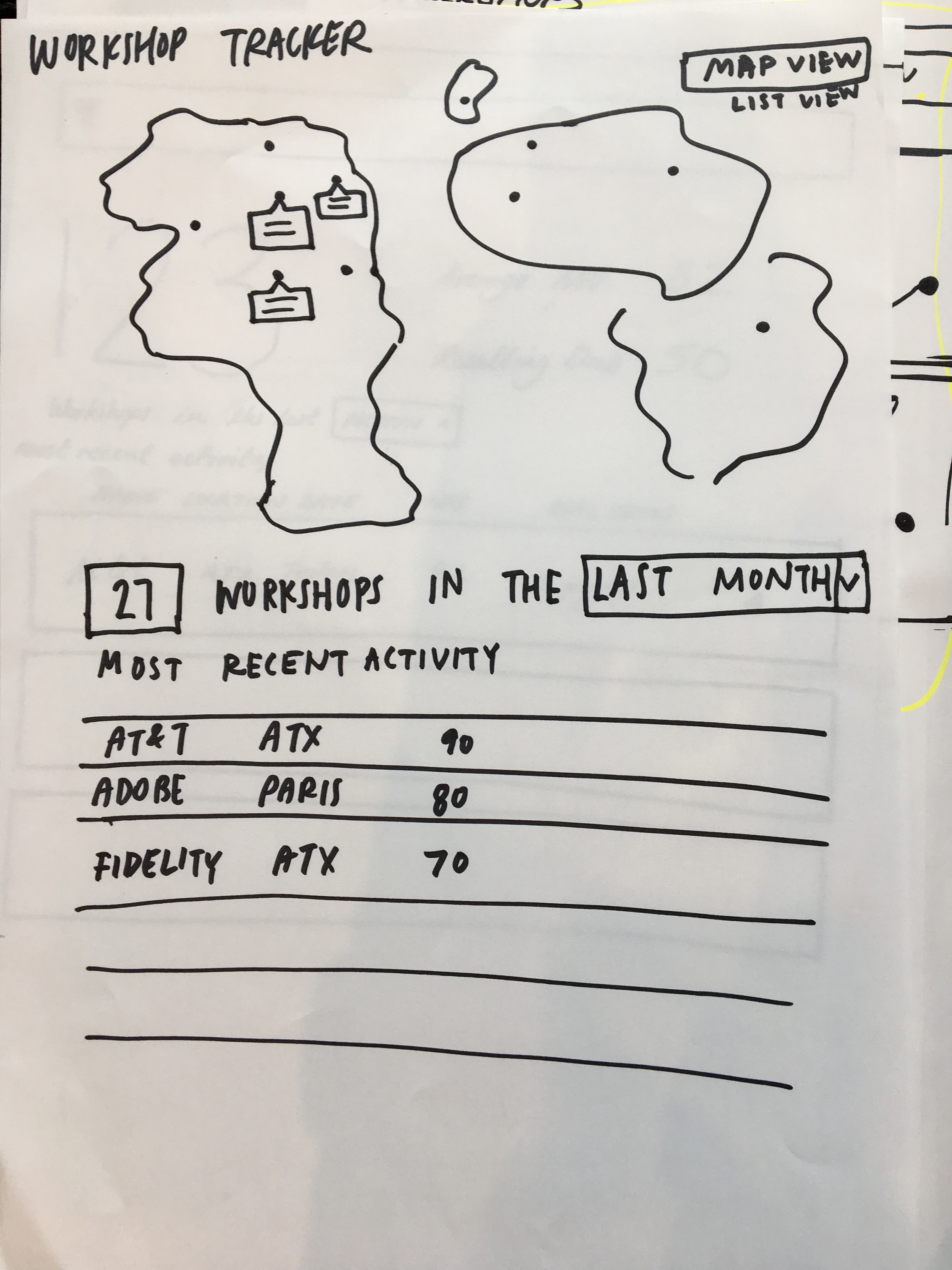 Paper prototype
Project Process

Design was only recently introduced to IBM in the past few years, however there is currently no way to quantitively measure the impact of design on IBM's revenue. My team conducted generative research to understand what the studio structure at IBM is like and what studio leads think in what makes a healthy studio. We also talked with sponsor users, including studio leads, design directors, and executives.Through our research, we identified key insights and actionable goals.
From the ideation sessions we held based on the insights, we devised a dashboard, known as IBM Mercury, that tracks the health of design studios, globally. IBM Mercury uses an algorithm to track specific metrics and come up with a "grade" for each studio.
Prototype of the homepage


IBM Mercury is...
— A platform for IBM Studios to measure the temperature of the Studios Network.
Tool to track and visualize studio activity.
— A window into studios without the need for manual data sharing.
— Aggregation of data to show business impact of IBM Studios.
IBM Mercury tracks metrics such as:
— Designer Engagement (Studio NPS)
— Client Experience (Workshop and Product NPS) — Business Impact (Workshop and Product Revenue) Studio Attrition — Team Size and Growth Utilization
With IBM Mercury, IBMers will be able to directly see the impact of how design studios across the world impact the growth of IBM. Furthermore, the validation of key metrics would be an iterative process over time. In other words, the gathering of the right metrics would be something to validate and refine throughout time. The future of IBM Mercury would include systems being built for collecting specific metrics (such as NPS) and expanded functionality to make correlations and predictions with the data.