Timber Frame Woodshed
I apprenticed at
Hawk Circle
in rural upstate New York. We built a shed to store logs for the woodstove in winter.
Days of digging the area for the foundation. Putting up the lines for where the concrete piers will go.

I'm setting the concrete
Putting the pieces together for the first bent
The raising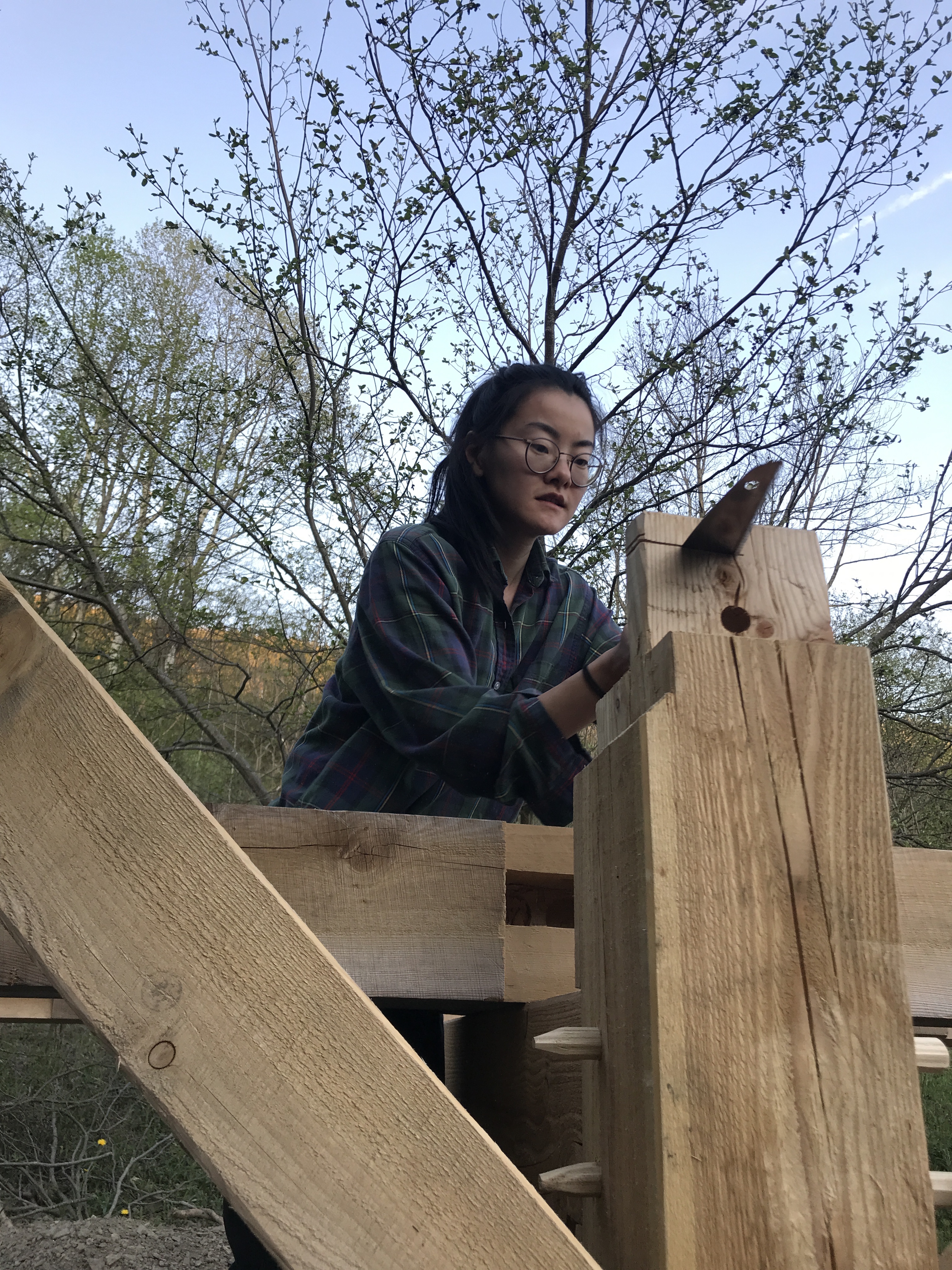 I'm cutting down the tenon to fit into the mortise
Got the huge plate beams up. A team effort.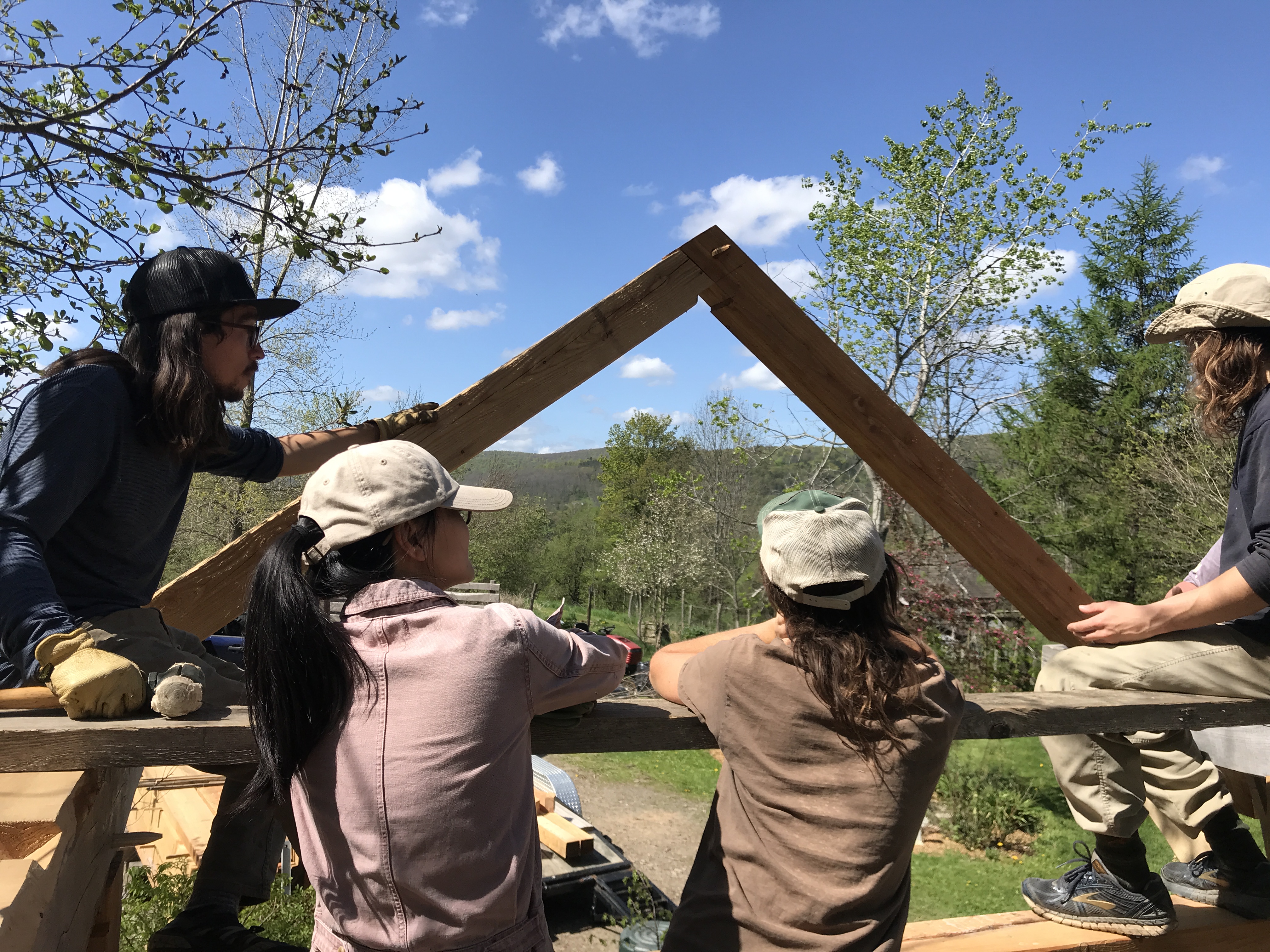 First set of rafters are up
Ta-da!