oh, hello friend


New website design for oh, hello friend's e-commerce shop and blog in 2014. This was during my time as a freelance web developer and designer. My role for this project involved front-end web development and some UX design, while collaborating with a visual designer. Usability tests of the shop were conducted with customers and fans of the blog.

The entire design of the website was coded by scratch, without the use of a template on the WordPress platform. HTML, CSS, and PHP were the main code used. Two separate designs were created for the shop and the blog. I also added a shop function for both retail and wholesale orders. Wholesalers were given access to a login with wholesale prices. There were two separate search functions, one for products and one for the blog.

All in all, a behemoth of a project with my very first client! I learned so much and this experience taught me how to better project manage, code, and design.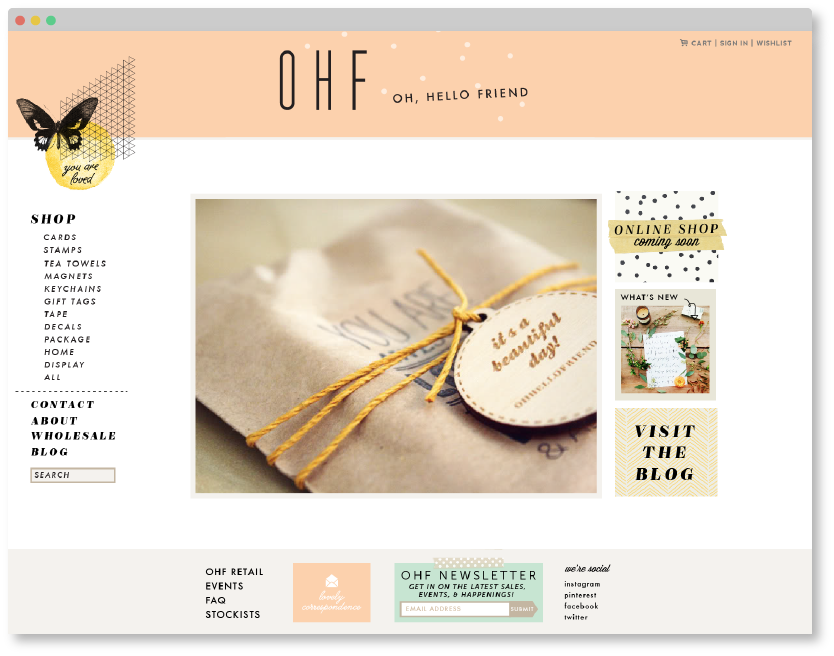 Homepage


Shop contact page
Checkout page



Blog page high-fidelity wireframe

Recruiting people to help us usability test the shop!